Kurt Nimmo
Infowars.com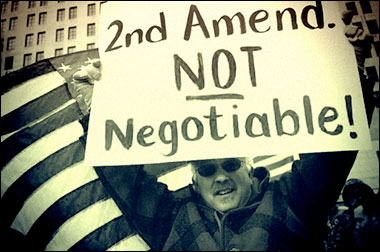 Feinstein's measures may be added later as amendments to a more comprehensive Democrat bill.
California Democrat and influential senator Dianne Feinstein admitted Monday her gun ban proposals will not be part of a Democrat bill to rollback the Second Amendment.
"My understanding is it will not be [part of the base bill]," Feinstein said. "It will be separate."
Feinstein was told by Senate Majority Leader Harry Reid about the decision. Feinstein's bill proposed making illegal 157 models of semiautomatic firearms Democrats characterize as "assault weapons" and outlaw so-called "high-capacity" magazines.
Read entire article HERE