Kurt Nimmo
Infowars.com
A corporate media owned website in New York has posted the names and addresses of pistol permit holders in three counties in the state.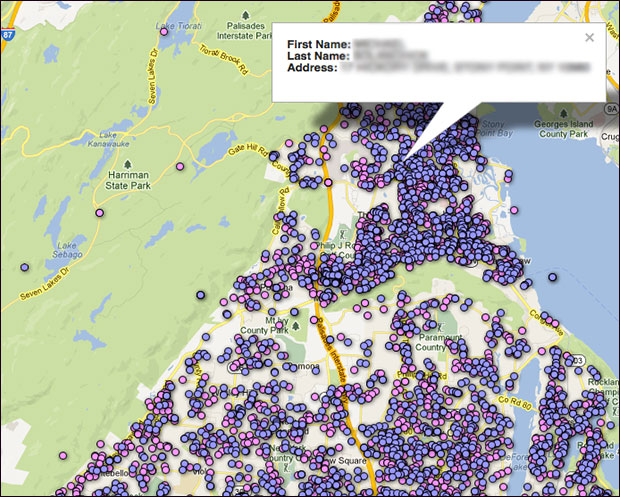 "Data for all permit categories, unrestricted carry, premises, business, employment, target and hunting, is included, but permit information is not available on an individual basis."
The Journal News submitted Freedom of Information requests for the names and addresses of all pistol permit holders in Westchester, Rockland and Putnam counties. It used Google Maps to pinpoint specific locations and included the names and addresses of permit holders.
The Gannett owned newspaper did not specify a reason for invading the privacy of handgun owners. However, considering the animosity of officialdom in the state toward the Second Amendment and the right to own firearms, the reason for outing legal handgun owners should be obvious.
Read entire article HERE