Kurt Nimmo
Infowars.com
February 17, 2012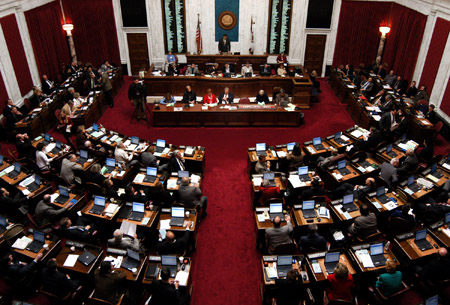 In a move completely ignored by the establishment media, the Virginia House of Delegates has voted in favor of House Bill 1160 (HB1160), legislation that codifies in Virginia law noncompliance with the "kidnapping provisions" of section 1021 and 1022 of the National Defense Authorization Act of 2012 (NDAA).
The final vote, held on February 14, was 96-4. The bill was sponsored by Delegate Bob Marshall and was introduced on January 16th of this year.
Virginia Governor Bob McDonnell is on record as opposing the legislation.
Read entire article HERE.