Ethan A. Huff
Natural News
March 3, 2012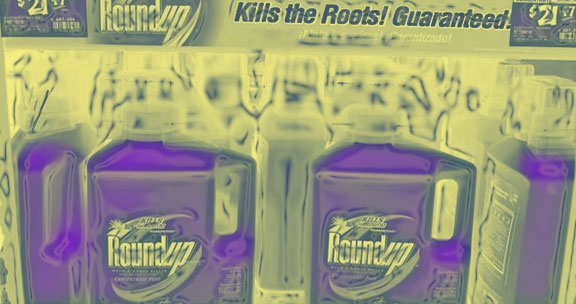 (NaturalNews) A recent study published in the Journal of Toxicology in Vitro has found that, even at very low levels, Monsanto's herbicide formula Roundup destroys testosterone and ultimately leads to male infertility. The findings add to the more than 25 other diseases known to be linked to Roundup, which include DNA damage, birth defects, liver dysfunction, and cancer.
For their study, Emilie Clair and her colleagues from the Universite de Caen Basse-Normandie Institute of Biology in France tested the effects of glyphosate, the active ingredient in Roundup, on testicular cells from rats. Ranging in dilution from one part per million (ppm) to 10,000 ppm, which accounts for varying exposure levels in real life situations, each of the tests revealed undeniable cell toxicity caused by Roundup.
Interestingly, the findings revealed that even at one ppm, Roundup was responsible for causing severe endocrine disruption that reduced testosterone levels by 35 percent. And a one ppm exposure level is considered to be extremely low, and much lower than typical exposure levels in everyday environmental situations.
At higher exposure levels, Roundup was shown to induce testicular cell death in a little as one hour, and typically no later than 48 hours after exposure. And this is only acute toxicity, as the study did not analyze the long-term effects of continual and repeated exposure to Roundup, which has already been shown to seep into rivers and groundwater supplies.
A similar study published in the journal Reproductive Toxicology back in 2007 found similar results. In vivo tests with Roundup revealed that the ducks exposed to Roundup exhibited "alterations in the structure of the testis and epididymal (a part of the male reproductive system) region as well as in the serum levels of testosterone and estradiol, with changes in the expression of androgen receptors restricted to the testis."
Read entire article HERE.