Aurora Geib
Natural News
March 4, 2012
(NaturalNews) If you think you are making a healthier option because you chose to have diet soda over a regular soda drink, its time to think again. Crafty advertising may have given the term "sugar free" an impression of healthy alternative, but the truth of the matter is that chemical sweeteners are far from healthy.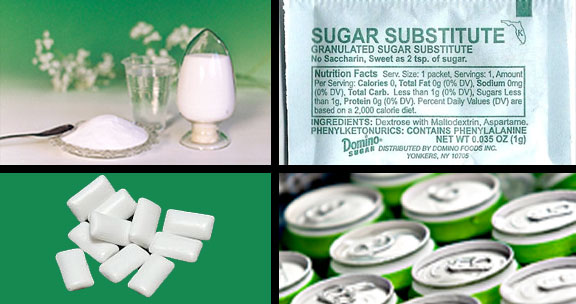 Despite the dismissive stand of aspartame producers that aspartame is safe for human consumption, various studies over the years have shown that aspartame is actually linked to headaches, migraines, dizziness, tumors and even cancer. The U.S. FDA made public 92 symptoms attributed to aspartame from submitted complaints. Despite its questionable effect, aspartame was approved for use in 1981 and still continues to be so today. Ironically, aspartame was never tested in humans before its approval. Its use in over 6,000 products and by 250 million people has made the public its unwitting guinea pig in a grand experiment 40 years in the making.
Key to health: Low-Sugar, not sugar-free
Stocking up on diet foods is the best way to gain weight. Latest research on aspartame has revealed that it actually increases the risk of weight gain. Being 200 times sweeter than sugar, aspartame appears to be the perfect answer to dieting since it contains only a few calories while still having the sweet taste of sugar. Unfortunately, phenylalanine and aspartic acid, major components of aspartame, trigger the release of insulin and leptins. The latter are hormones that stimulate storage of body fat.
Read entire article HERE.